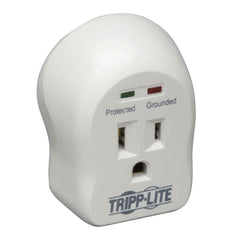 Energizer Voltage Spike Protector/ Surge Protector
BUY HERE!
Protect your 110V AC Gallagher Fence Charger!
This model saves space by plugging directly into the wall. 
Surge Suppressor is a direct plug-in suppressor providing protection on one AC outlet. Its small size makes it ideal for protecting laptop computers, projectors and other portable electronics. 
FREE USA SHIPPING!